Vinitaly is an international wine competition and exposition that is held annually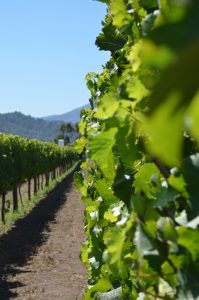 in April in the Italian wine region of Verona in northeast Italy. The event is open to both the public and wine professionals featuring an average of 3000 wines from several dozen countries. VinItaly has been called the "most important convention of domestic and international wines" and the "largest wine show in the world". During the Vinitaly 2013, the Food Supply Chain Center presents the results of an international research conducted on the analysis of the quality of wine due to international shipment adopting different containment solutions. The event was organized by Giorgio Gori srl, the leading company in international shipment of wine worldwide.
Vinitaly 2013, Lazise. Presentation of the Food Supply Chain Center research.
Lecture, Prof.Riccardo Manzini and Riccardo Accorsi