prof.Riccardo Manzini organized the visits of two important companies on April 2018 with a selection of students from Mechanical Engineering and Management Engineering of the School of Engineering and Architecture of Bologna University
System Logistics – Fiorano Modenese (Modena, Italy)
System Logistics is a leading global supplier of innovative solutions of intra-logistics and material handling for the optimization of the supply chain of warehouses, distribution centers, and manufacturing operations worldwide.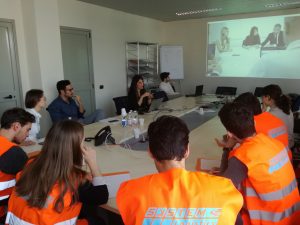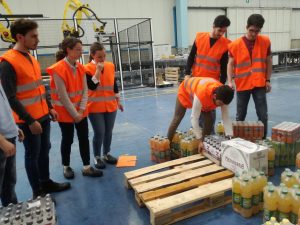 During the visit the students experienced how to plan, design and release a material handling solution from the idea to the final application. They also visit the company Laminam, that produces ceramic slabs with sizes ranging from 1000×3000 to 1620×3240 mm and thicknesses from 3 to 20 mm.
Casalgrande Padana – Casalgrande (Reggio Emilia, Italy)
Casalgrande Padana has been producing advanced ceramic materials for over 50 years: innovative and environment-friendly solutions for the creation of coatings, floors and coatings capable of responding to any creative and technological requirement of the world of architecture and design.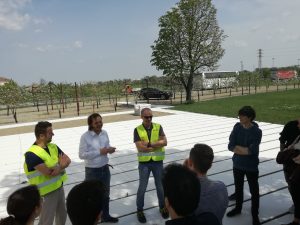 The students visited the whole production system from the storage of raw materials to the final packaging products including all manufacturing processes, handling and logistic activities.