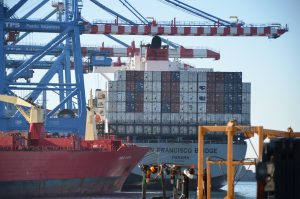 Aims and scope of the Food Supply Chain (FSC) Center is the research, development and application of innovative models, methods and supporting decision tools for the design, planning, management, control and optimisation of a food supply chain "from farm to fork" including manufacturing and processing issues, packaging technologies and solutions, reverse logistics, waste management, life cycle assessment and environmental impacts measurement and control.
The Food Supply Chain Center is a research Center of the Department of Industrial Engineering at Bologna University. FSC collaborates with several companies, coordinates national and international projects and is partner of EC programs on several issues of the food supply chain. The FSC counts a laboratory equipped with several technologies for:
monitoring the physical and environmental stresses (temperature, vibrations, humidity, etc.) affecting the processing, manufacturing and shipment of perishable food products;
simulate the stress in laboratory in order to know the status of quality and safety of a product at the place of consumption.
The Director of the FSC Center is Riccardo Manzini, professor of Logistics and Industrial Mechanical Plants at Bologna University, the School of Engineering and Architecture.
A UniBO FSC's video for last Universal Exposition in Milan (EXPO 2015)
The FSC flyer on monitoring and simulation activities
---
The following VIDEO presents a list of applications and research activities of the group of research belonging to the Department of Industrial Engineering and focusing on logistics & operations (including FSC issues and challanges)